The Firearms Law Handbook
The Firearms Law Handbook covers all aspects of the law relating to the use of firearms in Britain. Those who enforce and apply the law will find it of invaluable assistance in their work. Although the subjects covered can be complex, the book is written in an approachable style to be understood by all of those with an interest in the subject.
The classification of firearms is covered in detail, as are the many different circumstances in which authority to possess firearms and ammunition can, and should, be granted, including the rules for young people and the various permitted exemptions. This book will be useful for individuals; shooting clubs and clay grounds; collectors; registered firearms dealers, lawyers and those who require a Section 5 authority.
Since the seventh edition of this work in 2011 there have been significant developments in firearms legislation which are covered in full. These include important changes introduced by the Policing and Crime Act 2017, which created new definitions of key terms such as 'firearm', 'component part', 'deactivated weapon' and 'antique firearm'.
This website is designed not only to give you an overview of the book and why it might be of interest to you, but also to complement the book by providing a continuing resource to our readers. Here you will find details of changes to firearms legislation and guidance which have been introduced since publication of the book in August 2019. So please do visit our news page periodically to check for updates.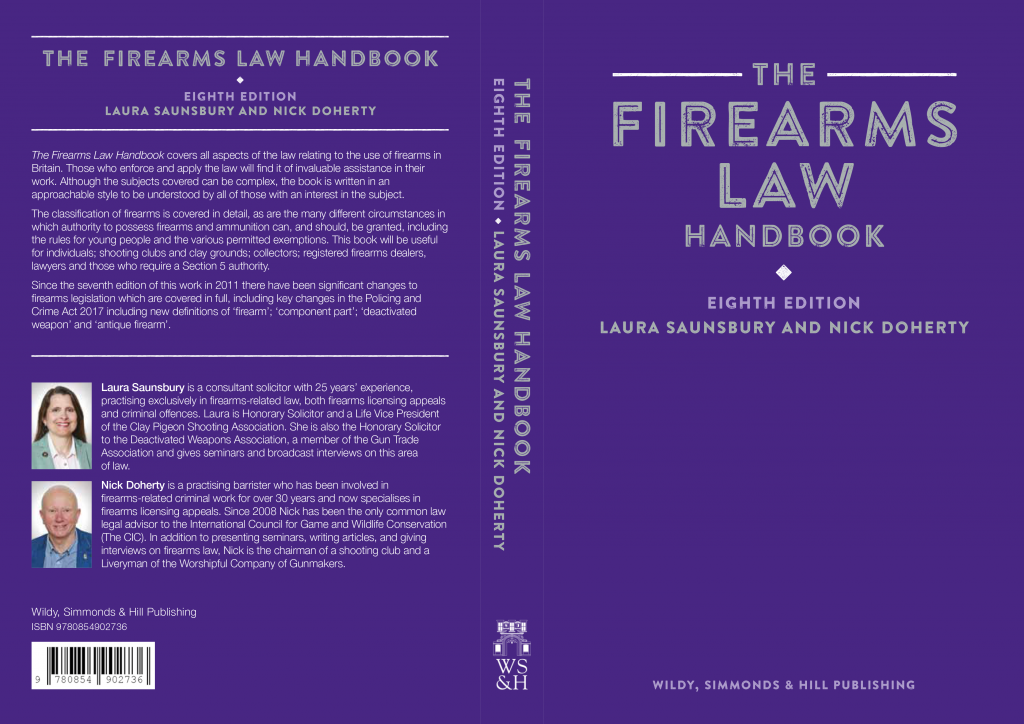 Important Note: Advice given on this site, comments about the law and answers to questions posed on our Q & A page should not be relied on as legal advice. Your individual circumstances are likely to affect any advice that would be appropriate.